The Margaret D. Bell Memorial Scholarship Fund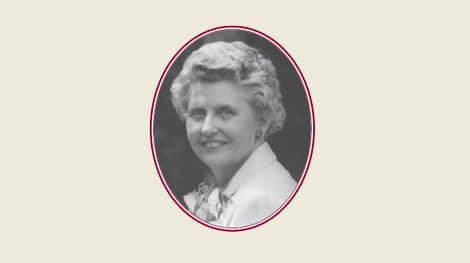 The Margaret D. Bell Memorial Scholarship fund was established in October 1988 in memory of "Peggy" Bell who was a lifelong advocate for animals.
Peggy was devoted to her own animals and to helping improve the lives of animals in her community. She was a strong supporter of the Monadnock Humane Society serving on its board of directors for many years.
Peggy wanted to see her passion for the welfare of animals continue in future generations. The scholarship fund was established to provide support to those making a lifelong commitment to animal welfare through their vocation in veterinary medicine.
Each year a review board for the Trust convenes to determine the amount of scholarship and to choose awardees. The review board is comprised of a representative of the Monadnock Humane Society, a representative of the Cheshire Kennel Club, and a local Veterinarian.
Who is Eligible for the 2023 Bell Scholarship?
MHS accepts applications from students originating in the Monadnock Region of New Hampshire who is pursuing either an Associate's Degree as a Veterinary Assistant or a Doctorate of Veterinary Medicine. Applicants must indicate their intent to practice or be employed in the Monadnock Region upon completing their studies.
Amount of Scholarship
Scholarships in the past have ranged from $500.00 to $2,500.00 per award.
How to Apply
To Request information about applying for the 2023 Bell Scholarship–email jacquesd@humanecommunity.org
Complete and submit the online form below.
Complete and submit, either by mail or email, the application signature form
Select two (2) personal or educational/professional references and ask them to submit written recommendations on your behalf.
Request supporting documentation from the registrar of the school you are (will be) attending to send confirmation of your enrollment
All supporting documents should be sent by mail or email to:
Monadnock Humane Society
Attention: Jacques Du Preez/Bell Scholarship
101 West Swanzey Road
Swanzey, NH 03446
E-mail supporting documents to: jacquesd@humanecommunity.org. Please put Bell Scholarship in the subject line.
Applications are due April 1, 2023.
2023 Bell Scholarship Application Form