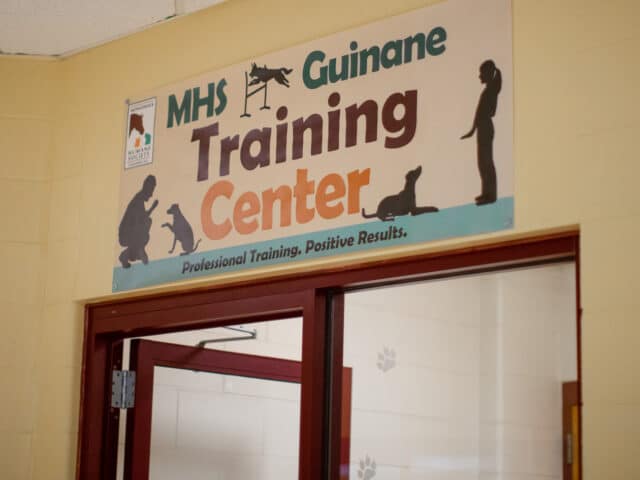 Our premier training facility is an indoor, 4,000 square foot room (50' x 80'), with Top Dog rubber flooring, which is non-slip and cushioned. Agility dogs won't slip on the floor and delicate joints are protected.
Rent Our Training Center
The Training Center is climate-controlled during all seasons, provides lots of natural lighting, is handicapped accessible and offers convenient parking with easy access into our facility.
We offer hourly rentals to individuals looking for a place to train on their own or to exercise their dog in a safe, indoor facility.  Hourly rentals include the use of our gating, rally and obedience equipment and, upon permission, our agility equipment.  Please contact Rachel to reserve the Training Center.  The hourly rate is $25/hour (this rate is discounted for Blue Ribbon Rewards Members).
Rental of the Training Center for large groups, for partial-day, full-day or multi-day dog training workshops, seminars or training programs is also available.  Please contact us for our Corporate or Non-Profit rates, policies and procedures for renting.  We normally require at least 6 months notice to book full-day and multi-day events.