Best Friends National Adoption Weekend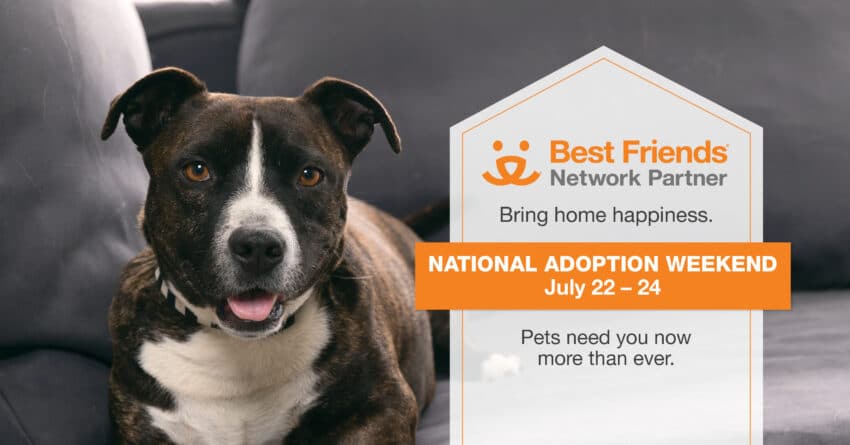 Get ready to Bring Home Happiness with Monadnock Humane Society and Best Friends Animal Society. This national adoption event brings together animal welfare organizations, like ours, across the country to help us all save more lives by connecting adoptable animals with their future families. 
Starting July 22, go to https://monadnockhumanesociety.org/adopt/ to see all of our adoptables and find your match. 
We will be opening our shelter to the public ALL WEEKEND LONG, for the first time since pre-COVID and we are excited to see you. Come visit MHS, meet your next Best Friend and Bring Home Happiness on Friday, July 22nd between 12:00 PM and 3:00 PM, Saturday, July 23rd between 12:00 PM and 3:00 PM and on Sunday, July 24th between 12:00 PM and 3:00 PM.
And be sure to share the love by forwarding this event to family members or friends looking for a new pet.