Animal Safety Net Program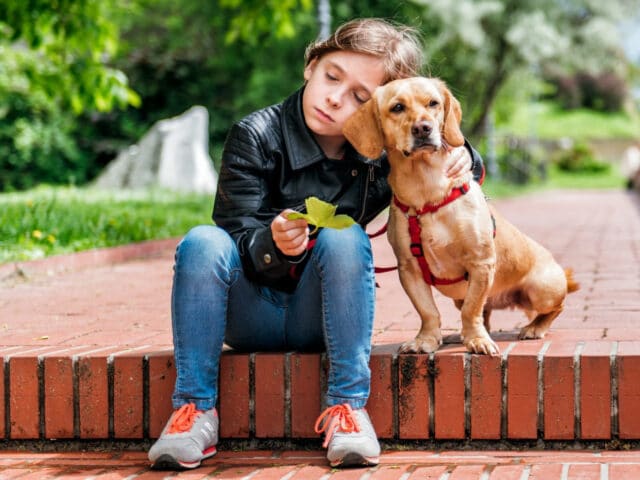 What is the Animal Safety Net?
Monadnock Humane Society's (MHS) "Animal Safety Net" (ASN) program is based on an approach that was originally developed in California and is one of the few formal programs of its kind in New England. Our ASN provides free medical care and boarding for the pets of people who are temporarily unable to care for them due to domestic violence, homelessness, a natural disaster emergency, hospitalization, or entering a treatment program.
The MHS ASN program is supported entirely by donations. The program was launched in 2016 through the generous support of 100+ Women Who Care, a local organization that contributed nearly $10,000 in funding. Most recently, the MHS ASN received a second donation (over $11,000) from the 100+ Women Who Care Monadnock for the Contoocook Valley Region. We also received $70,000 in grants provided by Greater Good Charities ($50,000) and RedRover ($20,000) that allowed us to expand onsite housing for this program.
Any resident of the Monadnock Region in the 44 towns we serve is eligible to apply for help from the MHS Animal Safety Net program.
How does the Animal Safety Net help?
ASN helps animals.
Temporary homes can be traumatic for an animal. Persons who need temporary pet care often have a difficult time persuading a friend or family member to help out for weeks (or even months). Even when they find someone, the temporary home may be stressful for the animal, due to children and other animals, and the pet may not get the medical care and attention it needs.
Re-homing is also traumatic. All too often, people in difficult circumstances are forced to surrender their beloved pet to an animal shelter for re-homing. While MHS provides great care and will re-home to a loving family, pets can grieve when they lose their families.
MHS ASN solves these two problems. It provides top-notch care until owners are in a safe, stable place and ready to resume caring for their pets.
ASN helps people.
Research shows that domestic violence victims often do not flee an unsafe situation for the sake of their pets. Many abusers threaten to hurt or kill their victims' animals, and since few domestic violence shelters can care for pets, the victims often stay with their abuser rather than leave their pet behind and in danger. Our ASN program makes it possible for victims to go to a safe place without giving up their much-loved animals.
Research also shows that homeless persons will likewise refuse to leave the streets, even when their lives are at risk because few homeless shelters take pets.
And again, research has found that people will often postpone needed surgery or substance abuse treatment because there is no one to care for their pets while they are away.
ASN helps our community.
Violence prevention. Studies have found that children exposed to domestic violence are three times more likely to be cruel to pets than children who have not been exposed, and they are five times more likely to become violent offenders themselves. By giving parents a way to flee a violent home without compromising the safety of their pets, ASN helps reduce the child's exposure to violence and so diminishes the spread of violence in our community.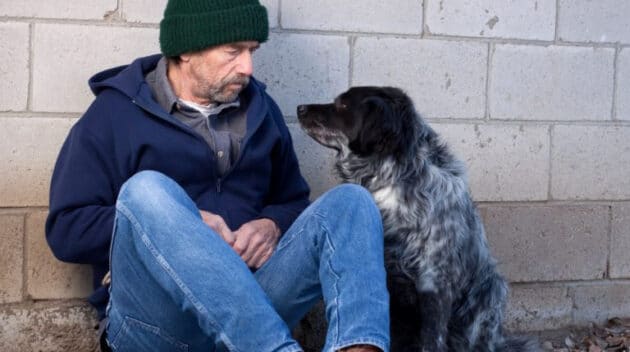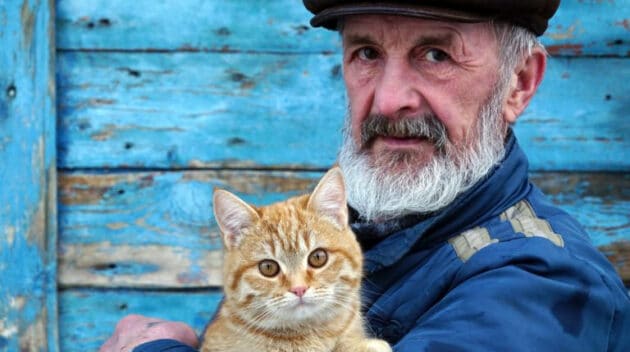 Frequently Asked Questions
Does ASN help people who have lost their homes to fire or natural disasters?
Yes. In fact, the American Red Cross has chosen MHS as their agency to provide shelter to pets whose owners become homeless due to fire, flood, or other natural disasters. As with ASN, free pet boarding and medical care is provided until the owners have a shelter that accepts pets.
How do I apply?
If you are working with a caseworker, ask them to refer you. But if you don't have anyone to help, you may also contact MHS directly.
How would I get my pet to MHS for care?
We will work with you on how to get your pet to our shelter, located at 101 West Swanzey Road in Swanzey.
Where do pets live while they're in the ASN program?
Some will be cared for by our trained staff at our shelter. However, other pets may be better suited to live in a safe, undisclosed foster home that has been screened by us and which receives medical care and food from us. All situations are different and depend on many factors (including shelter populations and foster home availability).
What if my pet gets sick while it's in the program?
MHS provides veterinary care, vaccines, microchipping, and spay/neuter surgery for your pet as needed.
Can I visit my pet while it's in the program?
Absolutely! Some owners come once a day to see their animals. But if you are living at a distance, we can also provide you with photos and updates.
How can I support the MHS Animal Safety Net program?
An Animal Safety Net Story
Evelyn Hastings didn't want to give up her three cats – Bailey, Lacey and Cleo – when she left her home in Jaffrey. "They mean everything to me," she said of the felines, who are older and have been with her for years. "I love my cats."
But when she and her fiancé broke up last year, Evelyn had no choice but to move to Townsend, Massachusetts, and stay with an uncle who didn't want cats in his house. Evelyn considered surrendering her kitties to MHS, but dreaded the prospect of never seeing them again. She also looked into boarding her cats at a pet hotel or similar facility temporarily, but at $20 per day per cat, that option was out of reach for her. She was relieved when she learned about our Animal Safety Net program, and Bailey, Lacey and Cleo stayed with MHS for three months while their momma found an apartment in Massachusetts and started a new job.
Now that she has reclaimed her furry friends, Evelyn wants others in her situation to know they don't have to abandon their pets. "I want people to know that there's an option," she says. "You don't have to put your animal on the side of the road. There's people and places there to help."