Vaccinations Microchipping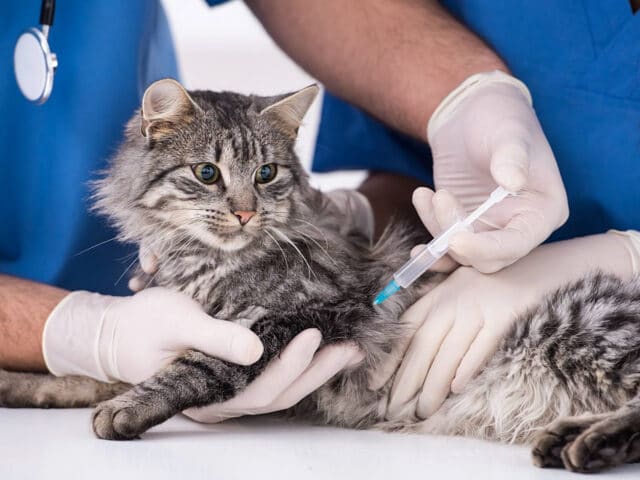 Affordable Public Rabies Vaccination and Microchipping Clinics
MHS is pleased to start offering weekly affordable Public Rabies Vaccination and Microchipping Clinic, Wednesday's between 1:00 PM and 4:00 PM.
These events will be held at our shelter located at 101 West Swanzey Road, Swanzey, NH. Plenty of parking is available.
This clinic is offered by appointment only, please call the shelter now at 603.354.4004 to schedule your pets appointment.
Pricing is offered at affordable rates of $15 per rabies vaccine. All rabies vaccine certificates will be written for one year unless the owner presents a signed rabies vaccination certificate for the dog or cat at the time of the Clinic, in which case the vaccine will be effective for three years (rabies tags alone will not be sufficient proof of a rabies vaccine).
Please note: Dogs need to be on a leash and under the owner's control. Cats should be in secure carriers.
Program Information
MHS Affordable Public Rabies Vaccination and Microchipping Clinics for Cats and Dogs
Weekly on a Wednesday from 1:00 PM to 4:00 PM
Monadnock Humane Society
101 West Swanzey Road, Swanzey, NH
Price per rabies vaccination: $15
Pricing for microchipping $20.
For more information, call us at 603.354.4004.