Help us give animals a second chance at life by donating.
Donate
Help us give animals a second chance at life by donating.
A Dedication to Service
What if every homeless animal was free from cruelty, safe from harm, and received specialized care, training and behavioral support? What if every animal had a loving family and resources to thrive? Monadnock Humane Society's programs and services are designed to do all of this and more, always with our mission at the heart of what we do—to strengthen the animal-human bond by promoting and providing for the well-being of animals.
Monadnock is 100% funded by our community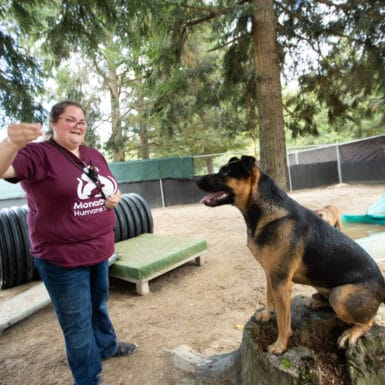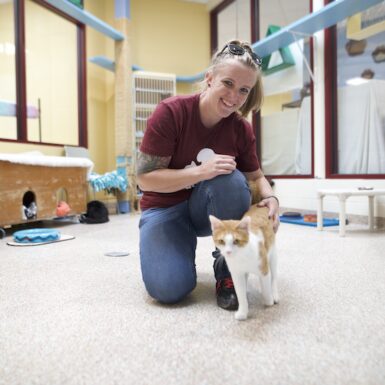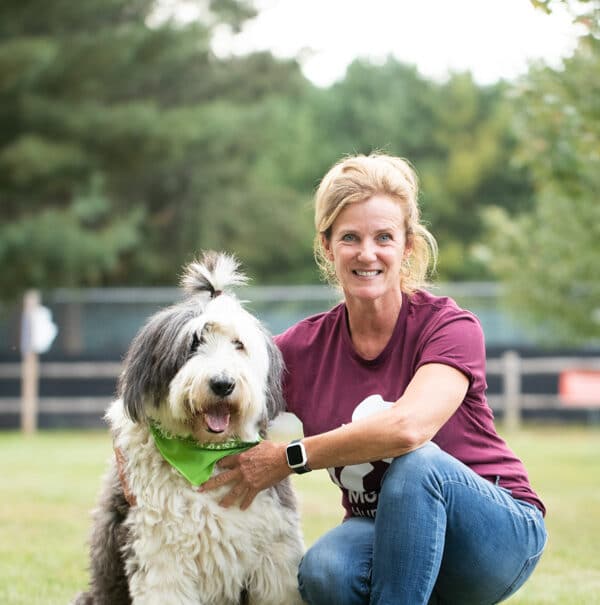 Available Pets
View our available pets and learn about the adoption process.
Featured Services
Since 1875, Monadnock Humane Society (MHS) has strengthened the well-being of animals and their human companions. We provide education, programs, and services that create a healthier, more compassionate community for all. Our shelter, located in Swanzey, NH cares for an average of over 1600 animals each year, and serves 44 communities in the Monadnock Region and beyond.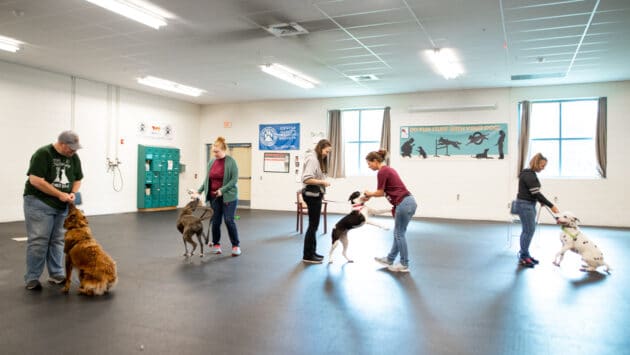 Dog Training
Certified professional dog trainers help owners train their dog from the basics of obedience and manners to agility and rally obedience in a spacious 60' x 70' indoor training area.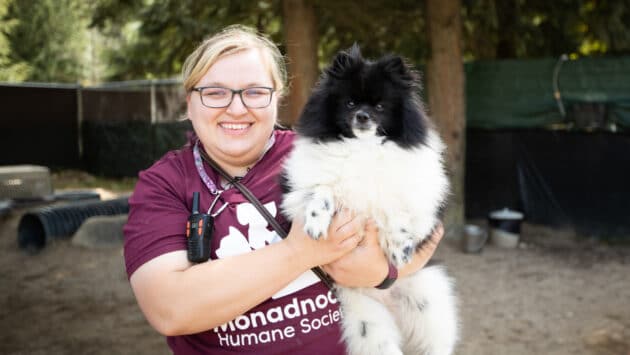 Pet Boarding
A beautiful, comfortable and safe facility where trained animal professionals care for pets while owners are away.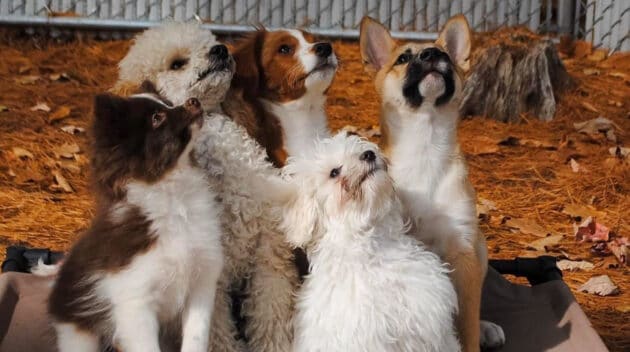 Dog Daycare & Puppy Play School
Our award-winning Dog Daycare gives dogs an opportunity to socialize and play while owners are away for the day. The MHS Puppy Play School offers pups between the ages of eight weeks and four months an opportunity to have plenty of socialization, training and fun while owners are away for the day.
Join the MHS Family
Monadnock Humane Society is always welcoming new members into our community through public events, pet fostering, and other volunteer opportunities. We hope you'll join us soon.
Happy Tails
Read about our successful adoptions and happy homecomings.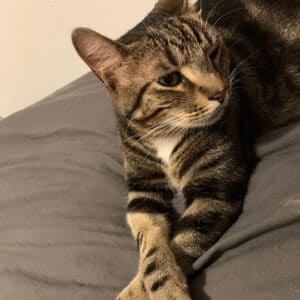 Zeus, named after the king of the gods. Definitely king of his new home. Adjusted really well. Playful and rambunctious, purrs and headbutts everyone. The 7-year-old human boy adores him, and the dog has adjusted to him. He's purrrrfect. They love him.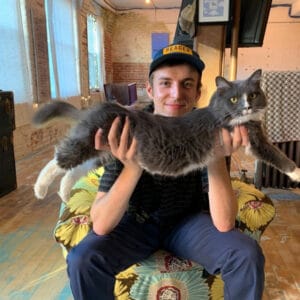 Crumpet's mum says is the most perfect cat they could ever have asked for. She is everything they wanted and more. We are happy to hear that Crumpet has adjusted well to her new life. She is very fond of food and being the center of attention (like all cats). Crumpet's mum shares that she has the voice of an angel and isn't afraid of letting you know it.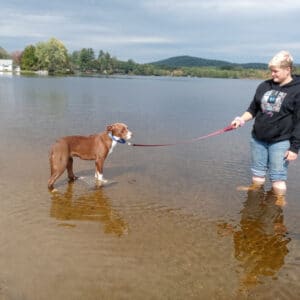 Recently, we heard from Bliss who is living it large! Her mum says she is doing really well at home, and even played fetch for the first time ever. She is slowly but surely overcoming her fears and loves to chew everything up in typical puppy style. It sounds like Bliss keeps mum on her toes. Mum tells us that she is "so incredibly thankful for her"
View All Happy Tails