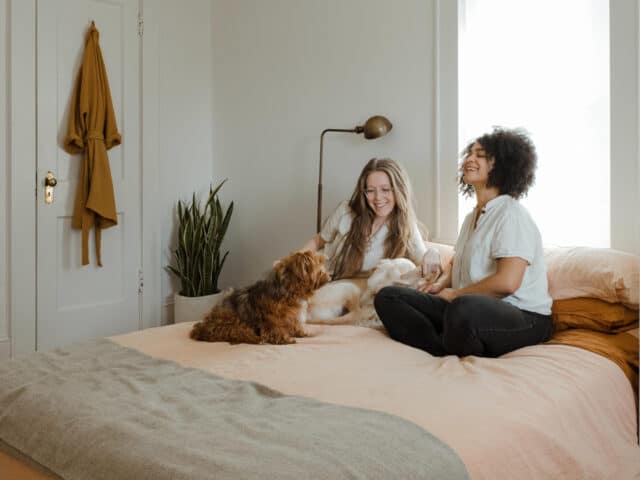 The MHS Foster Care Program
The Foster Care Program is key at Monadnock Humane Society.
Animals enter foster care for a variety of reasons including short-term medical or behavioral issues, nursing mothers and newborns, orphaned juveniles, and post-surgical recuperation. Foster homes are also an integral part of the Animal Safety Net program.
Successful foster homes offer love while holding the vision that this animal is destined for someone else's home. When the foster care animal(s) is ready to be adopted, they are returned to the Monadnock Humane Society. Potential adopters will meet with our staff to see if the animal is a good fit for their home. All adoptions are finalized at MHS.
Due to State regulations, we are currently only permitted to accept foster homes located in New Hampshire.
(Disclaimer) ** Some foster situations can be sensitive and/or confidential. Not all information is able to be shared on social media. If you think you are a potential fit for fostering, please contact MHS at https://monadnockhumanesociety.org/foster/ or call (603) 352-9011 to speak with one of our shelter counselors.
What Do I Need?
Monadnock Humane Society provides the necessary supplies needed to care for your foster care animal(s). Additionally, MHS provides all medical care while the animal is in his/her foster home.
Plan to set up a separate room in your home for your new foster animal(s) to keep them apart from your current pets. This keeps your animals safe as well as ensuring the safety of the newly-introduced foster animals.
How do I get started?
Thank you for your interest in the Foster Care Program at the Monadnock Humane Society. This program relies on volunteer families who provide temporary loving homes for animals with special needs. As a foster care provider, you may give shelter animals the time, love, and individual care they need.
Our greatest need right now is foster families to care for animals in our Animal Safety Network. This program provides temporary housing for owned animals until they can be reunited with their family. Additionally, MHS is looking for foster homes for cats under medical treatment.
With individualized attention outside of the shelter setting, these animals will be able to thrive in your care.
Please submit the application below to get started.