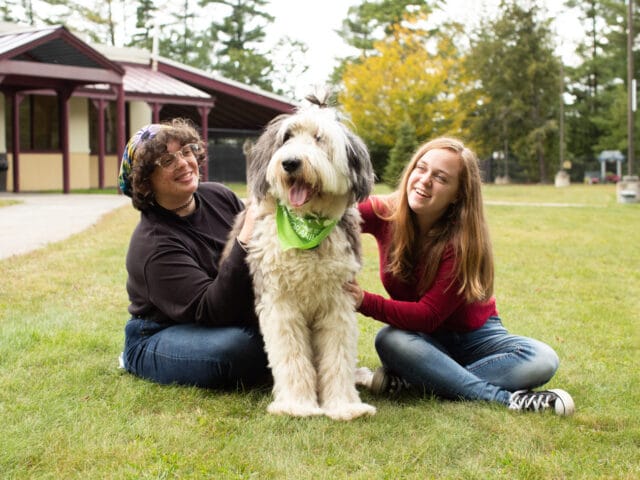 Interested in Volunteering?
Volunteers need to be 14 +
Volunteers need to be 18+ to work with the dogs
We don't accept court ordered community service
MHS requires dedicated volunteers who can adhere to an agreed upon schedule and can commit to a few shifts/month
Those interested in volunteering are encouraged to review the volunteer opportunities below and fill out an interest form for specific volunteer positions.
General Volunteer Guidelines
MHS has volunteer opportunities in all aspects of the shelter from taking care of our animals, to helping organize our events! All volunteers must complete the orientation process and animal safe handling training if needed for the volunteer role. All volunteers should have general knowledge of animal care and be able to work as part of a team as well as independently. They must be respectful of others and have good communication skills. Most volunteer roles require the ability to lift up to 50lbs and be able to stand/walk and bend/stretch for the majority of their shift.
Volunteer Opportunities
Cat Care
Feed, refresh water, tidy living environment, clean litter boxes, and provide socialization to cats.
Small Animal Care
Feed, refresh water, tidy living environment, clean, and provide socialization.
Laundry, Dishes, and General Cleaning
At this time we need help Sundays.
Facilities
Tasks will vary and could include general cleaning, washing windows, painting etc.
Spay/Neuter Clinics
Assisting staff with giving clients post surgical instructions.
Getting Started
If there is an opening that fits your schedule in an area of your interest please fill out our interest form.
You will be asked in for a short interview. The staff strategically match the volunteer to the open position. This is to be sure our volunteers feel successful and are being impactful in their role!
If selected for the role, you will take orientation and the appropriate trainings. If the role gets filled, and you are not selected, we encourage you to try again.
We're delighted that you are interested in volunteering at MHS! Please complete the interest form to get started.