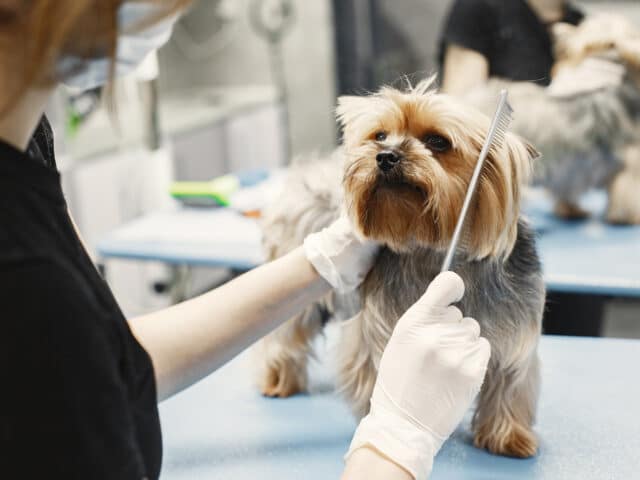 MHS provides professional pet grooming services by Pampered Pooch Grooming.
Our groomer, Deb Watson, takes great pride in making sure your furry friend receives custom grooming care in a clean, friendly environment. Choose the service that best suites your beloved pet. We are a full-service grooming salon offering breed haircuts, brushing, bathing, nail clipping/trimming and more!
Call us today at (603) 352-9011 x 105 to hear more about the services we provide and to schedule an appointment.
Schedule a Pet Grooming Appointment at MHS
Contact us to learn more about our services and schedule an appointment today!