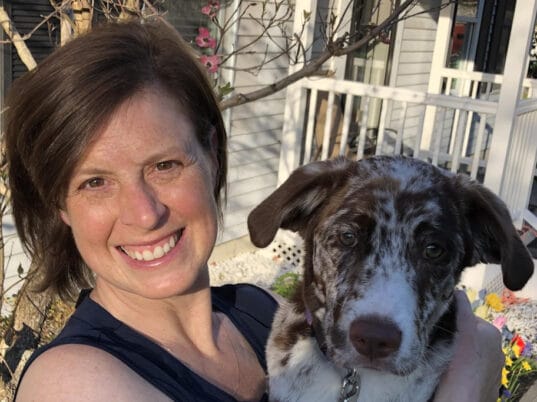 Lee Rigby, MHS Board Chair
Lee grew up with a love of animals including her trusted golden retriever Mack and mischievous cat Misto during her high school years. After being accepted into graduate school, Lee decided to temporarily pursue her love of animals as a vocation. Lee interned at a dog training school on the north side of Chicago and fell in love with the animals and working with them. She deferred graduate school and ultimately decided that she had found her calling and in 2002 founded her own business: Dog's Best Friend Training. After moving to Vermont in 2004 Lee continued to operate her business but also dedicated a significant amount of her time volunteering at the Humane Society of Chittenden County in South Burlington, VT. After the birth of her son Gavin, Lee decided to stay home and raise him but remained active in the Keene community. She served as Class Parent at the Monadnock Waldorf School, MWS Crafts Fair Organizer (major fundraiser) and served on the board of Sophia's Hearth Family Center from 2012-2015. Lee began her volunteer work at the Monadnock Humane Society in 2013 and has performed a variety of volunteer work – from walking and training shelter dogs to training other volunteers. She is currently co-chair of the Walk for Animals committee and helped establish the shelter dog training class. Lee was a key team member in the MHS HIVE (high impact volunteer engagement) program from 2017-2019. Lee was awarded the MHS Volunteer of the Year Award in 2019. Lee graduated from the University of Pennsylvania with a B.A. in Psychology and minor in Germanic Studies. She is a certified Level 1 instructor of Kundalini Yoga. She hikes daily with her husband Graham and two MHS rescue dogs – Winston and Lulu.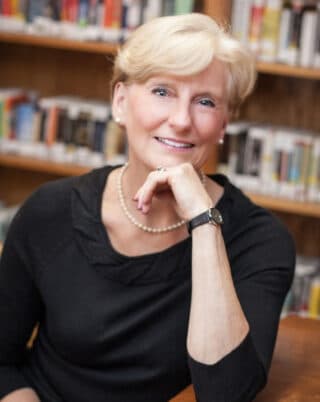 Susan Wyckoff, MHS Vice Chair
Susan is a resident of Walpole and has spent the majority of her adult life in beautiful New Hampshire, earning her Master's degree from Keene State College and Ph.D. from UNH.    Susan has devoted her 35-year professional career in higher education to serving in campus senior leadership positions and most recently as a professor in the area of university administration at the University of Massachusetts Amherst.  She has held leadership positions in multiple higher education professional organizations at state and national levels as well as serving locally as a member of the Walpole Historical Society and The Women of Walpole organizations. Susan has experience in myriad key areas which she brings in service to the MHS Board: strategic planning; program development and implementation; budget development and fiscal oversight; and community outreach. On a personal level, Susan's experiences with animals began early and she has been a life-long animal lover since childhood.  Her first animals (guinea pigs, fish, and collie "Lady") taught her much about empathy, responsibility, love, and dedication to animals in her care.  In adulthood, she and her husband Bill have adopted countless dogs and cats from shelters and have gladly opened their home to them.  During the pandemic, Susan and Bill fostered and then adopted 10-year old "Shaggy" from MHS.  The staff at MHS declared this an official "foster fail" situation, and Shaggy settled in beautifully as a family member surrounded by love and care in his remaining years.  More adoptions to come in the future!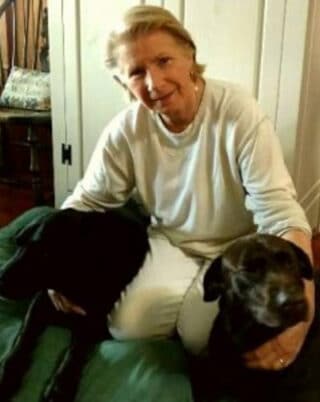 Valerie Starbuck, MHS Board Treasurer
Valerie was born and raised in Keene, graduated from Keene State College with a BS in Education and later received an MBA from Rivier University in Nashua.  After teaching for a few years, Val joined Lockheed Martin in Nashua as a Human Resource professional.  She was promoted to manager of Employee Relations, then manager of Employment and retired after 19 years with the company.  She and her husband, Jon, moved to Spofford in 1996 where Val has become very active in local activities.  She serves as food and federal funding coordinator for Joan's Food Pantry, Trail Adopter for the Chesterfield Conservation Commission, and Exotic Weed Watch Coordinator for the Spofford Lake Association.   She also served as a member of the Chesterfield Planning Board for 8 years, President for the Spofford Lake Association Board, and Finance Director for her church.  Val has always loved animals, and as a child, was known for bringing home injured or stray animals and caring for them until she found forever homes.  Val and her family have supported MHS for many years through adoptions and donations, and now, Val has taken this opportunity to share her talents with MHS as a member of the board.  Val also serves on several committees and still volunteers at MHS, with her husband, in a variety of other ways.  She believes strongly in the mission of MHS and greatly appreciates the staff for their dedicated efforts on behalf of all the animals and humans whose lives they touch.  Val feels that her and Jon's lives have been tremendously enriched throughout the years by their many relationships with adopted pets, both cats and dogs.  They are very happy to share their home with MHS alumni dogs and are grateful for the wonderful training programs at MHS that have aided in the adoption experience.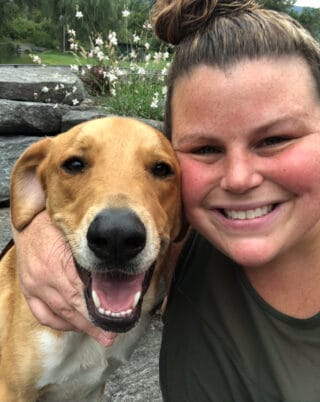 Kathy Settipane, MHS Board Secretary
Kathy was born and raised in Keene and graduated from Keene State College with a BS in Safety Studies. She has held multiple analytical and leadership positions and currently holds the position of Customer Resource Center Officer at New Hampshire Mutual Bancorp in Keene.  Kathy has always had a love for animals and grew up with rescued cats and dogs from MHS. Kathy has participated in the Walk for Animals for many years and served on the Walk for Animals Committee in 2021. Kathy resides in Swanzey with her husband, Joe, and two dogs, Archie and Edith. In her spare time, she enjoys being with her family and friends. Kathy is excited and honored to be a part of the MHS Board of Directors.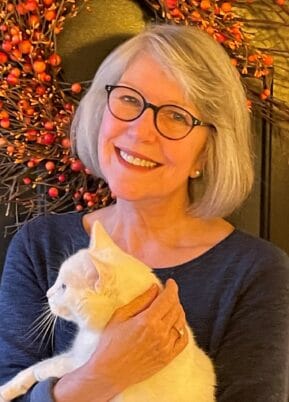 Joanne Rennie Angell
After working 35+ years in the high-tech industry in Massachusetts, California, and Oregon, Joanne left full-time corporate life several years ago. She continues to consult part-time in the learning and development field, and is excited to be able to meet a long-term goal to become involved in meaningful non-profit volunteer work. Since moving back to New Hampshire, Joanne has volunteered with Monadnock United Way and the Ladies Charitable Society, and is a member of 100+ Women Who Care Cheshire County. This is her first board position.
Joanne's family moved from Massachusetts to Peterborough when she was in high school. Her mom, Kay, lives in Independent Living at Scott-Farrar, which was a key motivator for Joanne and her husband, David, to return to New Hampshire in 2018. Having had pets since second grade, Joanne cherishes animals and knows first-hand the tremendous rewards and benefits pets bring to individuals, families, and the community. She looks forward to serving the community by helping MHS achieve their mission to 'strengthen the animal-human bond by promoting and providing for the well-being of animals.'
Joanne looks forward to leveraging her extensive experience to help others develop their professional and leadership skills. She is passionate about researching and developing new programs, and is eager to contribute through her participation on the Human Resources Committee and other activities.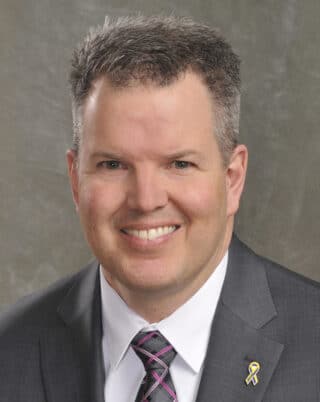 Scot Ward
Scot was a long time collegiate athletic trainer and educator. He was previously employed at Seton Hall University, New England College, Keene State College (KSC), and Trinity College, and was instrumental in establishing an endowed scholarship at KSC.  Scot is a proud Keene State College and Indiana University graduate, and returned to Keene in 1999 where he has lived since.   In 2018, Scot joined the firm of Edward Jones as a financial advisor and till this day continues his calling of helping others achieve their goals (now with a different demographic).
Scot grew up in a household of cats – Windy, Max and Dusty.  In the spring of 2000 Scot and his wife Jennifer adopted their first dog, Copper (a Lab mix), from MHS.  She was orange like a golden retriever so they decided she was a "special breed", a golden Labrador.  They were very pleased with the adoption process, Puppy Kindergarten, and Focused Fido training classes.  Jennifer is part of a therapy dog team with their 10-year-old golden retriever Haleigh.  Scot has been happy to come and observe their training with Monadnock Therapy Pets at MHS.  Their new puppy, Mackinley (also a golden retriever) is a therapy dog in training.
Scot is a member of the Keene Kiwanis Club and is currently working on the annual golf tournament committee. He is an avid skier and has been a volunteer ski patroller for over 20 years at Pat's Peak in Henniker, NH.  He has also volunteered as part of the finish line medical team at the Boston Marathon since 1999.  His wife of over 25 years, Jennifer, was the "magic in the back room" at Creative Encounters until the store owner retired in 2021.  Their son CJ is a college student attending Hobart and William Smith Colleges in Geneva, NY. Scot is eager to help Monadnock Humane Society and is honored to serve on the board.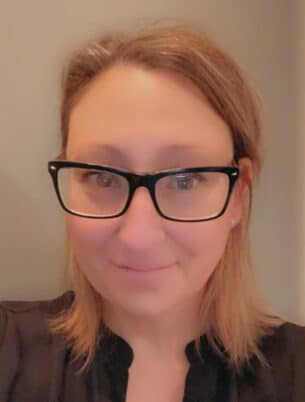 Candi Dionne
Candi Dionne was born and raised in Keene, NH. She currently lives in Keene with her husband, son and 2 dogs Winston and Ed.  She is the Human Resource Manager at Timken Aerospace. Candi has over 10 years of experience in human resources. Candi holds a Bachelor's degree in Business Administration from Mount Washington College and an MBA from Boston College of Business.  Candi is SHRM-CP and PHR certified in Human Resources. She is currently on Rise for Baby and Family board of directors and is a past president for Greater Monadnock SHRM. In her free time Candi enjoys outdoor activities including walking, running and biking.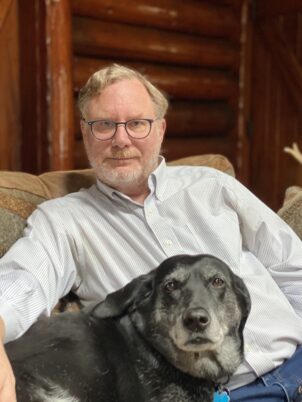 John Algeo
John was born and raised in Central New York and brought home his first dog from the SPCA at the age of ten.  "Happy" was always with him until he went away to college in Colorado.  He received his Bachelor of Architecture from Syracuse University.  After 39 years practicing architecture in California John retired returned to the Northeast and found Keene, NH.
John spent the majority of his career with Walt Disney Imagineering as the Lead Architect for attractions in Anaheim, Tokyo, Shanghai, Hong Kong, Paris and Orlando.  Prior to Disney,  John was a partner at Viniegra &Viniegra Architecture, project architect at RAW Architecture, a designer at Neptune & Thomas and a restoration specialist at Syracuse Model Neighborhood.
John has served on the South Pasadena Design Review Board, Church of Our Savior building committee, and the City of Los Angeles Neighborhood planning committee.
Through a 'small world' chance meeting with Dan Dodge, John was introduced to the MHS mission and knew this would be a place where he could continue to contribute his skills and experience.
John can be seen hiking through the many trails around Keene with his black Labrador Retriever, Snowball.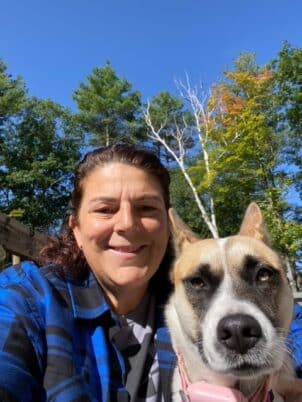 Stephanie Guitard, MHS Board Member
Stephanie Guitard
Stephanie has been a resident of Jaffery for the past 15 years with her husband Michael and mixed pup Stella. Prior to that she has lived in New Jersey, New York, Georgia and Massachusetts but loves New England the most!  After pursuing her undergraduate degree in Speech Pathology and Audiology at Ithaca College she moved to New England pursued her  graduate degree in Human Service Administration at UMass Boston while working in the field of Human Services.  She has worked in the Human Service field for almost 30 years with Adults and Children with Developmental Disabilities and Autism from direct care positions to various  leadership roles. She currently works at HMEA in MA as the Vice President for Business Development and Family Supports as well as part owner of Frogg Brewing located in Marlborough with a future site in Swanzey.
In her spare time she loves traveling throughout the United States and abroad, vacationing on the Cape, kayaking, hanging with friends and of course activities that include Stella!
Stephanie has always had a love for dogs and grew up with them around her.  She believes in and supports adoption of animals through rescue leagues.  She is very excited to be part of the Board where she hopes to bring her skills from the Human Service to the Humane Society.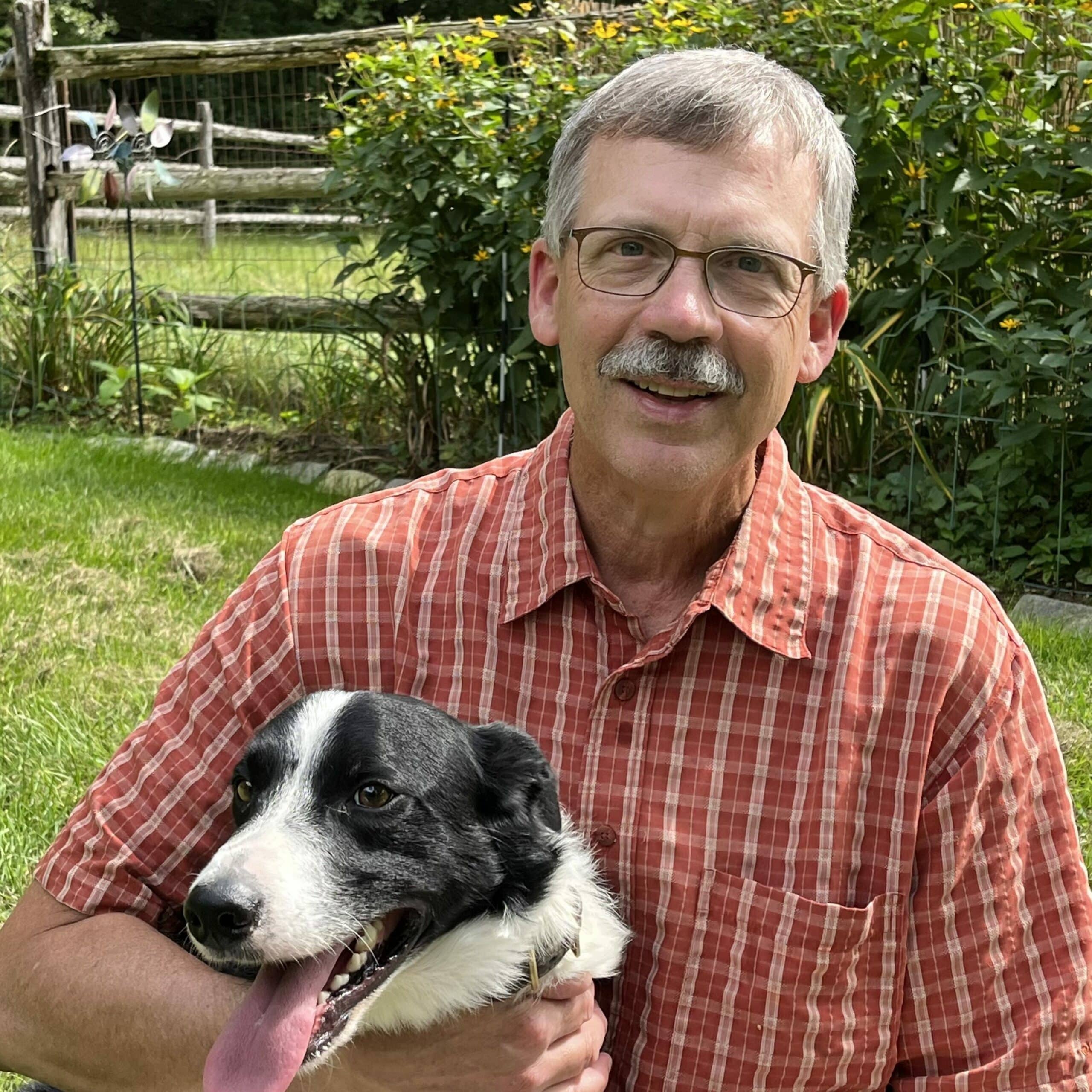 Chris Bowen, MHS Board Member
Chris Bowen
Chris moved to the Monadnock region from the Midwest in 1991.  He spent his working career as an insurance company actuary, mostly at NGM Insurance Company in Keene. He is now retired and lives on a small farm in Swanzey, where he keeps sheep for the purpose of training border collies for competitive herding competitions. He served on the MHS board from 2014 to 2021 and is honored to have been invited back for another term beginning in 2023.  In addition to his work on the MHS board, Chris has served on the board of the Cheshire County Conservation District since 2014 and is currently the Treasurer there. He is the past President of the Northeast Border Collie Association.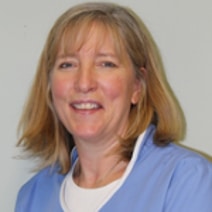 Dr. Carla Folkert
Carla has been in Keene for 20 years and joined the Park Place Veterinary Hospital team in 2009. She grew up in Rochester, Minnesota and attended Iowa State University graduating with a BS in1982 and Veterinary School in 1986. She practiced in Topsfield, Massachusetts until 1991 when she moved to Keene. She has been active with the Monadnock Humane Society since 1992, twice serving as the Chairperson of the Board of Directors. Carla and her husband have two children. She enjoys gardening, kayaking, crafts and any activity with her family.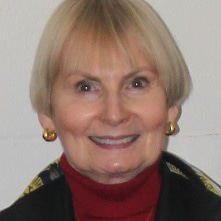 Linda Guinane
Linda is a long time supporter of the Monadnock Humane Society. She and her late husband, Jim, were instrumental in creating the beautiful facility we currently enjoy. Linda continues to serve MHS as an honorary Lifetime Vice President of the board.
Board Compensation
Monadnock Humane Society does not compensate their board members. Board members may be reimbursed for reasonable and necessary expenses incurred in connection with their service to the nonprofit as a volunteer board member, such as reimbursement for materials purchased for events or travel expenses directly related to the organization (although the board member may choose to deduct mileage on his/her personal income taxes as volunteer-related expenses.)
Any reimbursement should be in line with the nonprofit's policies for staff on travel and meeting expenditures and should also be consistent with the nonprofit's articulated policy on compensation for board members.