More Ways to Give
There are many ways to get involved and help animals!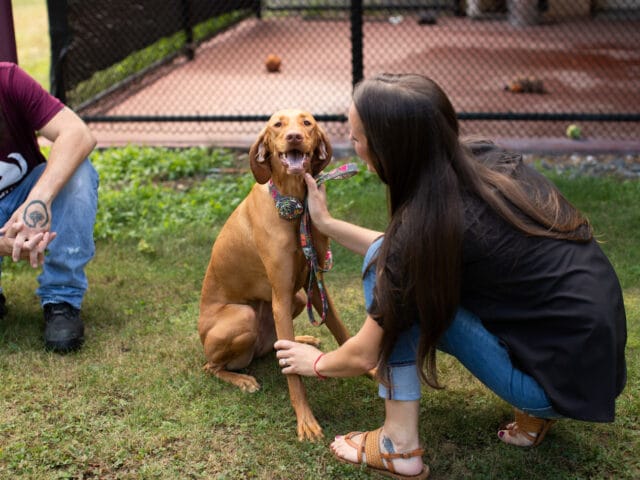 Recurring Gifts
Monthly Giving Program
Animal Heroes are the lifeblood of Monadnock Humane Society. Every month, over a hundred animals come through our doors, many of which haven't eaten in days or are scared of being mistreated.
Your monthly support as an Animal Hero will help hurt, neglected, and abused animals receive the care they need and ensure a future of compassion in loving homes for these animals. Make a lasting impact by signing up today!
In-Kind Gifts & Services
By donating needed gifts or services, we're able to put our financial resources to work on caring for the animals. If you're interested in finding out more about donating an item (such as pet food, towels, etc.) or a service that we might need, please contact us at 603.354.4014. You can also click on one of the links below. Or, follow us on social media where we post specific needs.
Shop at One Stop Country Pet Supply
One Stop Country Pet Supply not only offers 15% off your purchase when you shop to donate to MHS, but they also donate ALL the food we use to feed the animals in our shelter. All year round. Return the favor by supporting our local partners. Check out One Stop Country Pet Supply Now!
Amazon or Chewy Wish Lists
Everyone loves shopping on Amazon! Now in just a few clicks, you can donate items that the animals in our care need. All of the items we need are listed in Amazon Wish Lists on Amazon Smile! Shopping on Amazon Smile is exactly like shopping on Amazon, but when you select Monadnock Humane Society as your charity, a portion of your purchase proceeds is donated to the shelter!
Host a Supply Drive
If you prefer to drop off donations or plan to hold a supply drive, we have a list of items that we need most! Items like hot dogs, towels and blankets, and Mother/Baby Cat food are things we use every single day at the shelter.
Corporate Matching
Corporate matching gifts are a type of philanthropy in which companies financially match donations that their employees make to nonprofit organizations.
When you make a donation, you can request a matching gift from your employer, who then makes their own donation. Companies usually match donations at a 1:1 ratio, but some will match at a 2:1, 3:1, or even a 4:1 ratio. Ask your employer today whether they have a matching gift program.
Other Ways to Give
We've made it easy to help Monadnock Humane Society by putting all the ways to give on the same page. Whether you want to donate your birthday through a Facebook campaign or host a third-party event, like selling lemonade or organizing a dog wash, you will find links to our most asked about projects here.