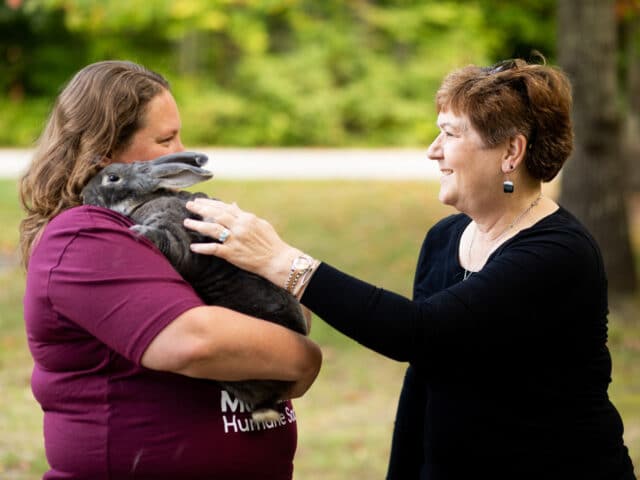 Tribute Giving is a way to recognize, honor, and celebrate people and events that are important to you by giving back to others. You can provide food, shelter, comfort, and hope to animals that need it most.
When a Tribute gift is made, donors have the option to notify a family member, friend, or other loved one by sending a Tribute card. A Tribute tells the recipient(s) a gift was made.
In Memory
Cherish the memory of a loved one by giving a gift in their memory. This is a wonderful way to recognize the important impact someone or a pet has had on your life by donating to the Monadnock Humane Society. A Tribute card can be sent to the Honoree's family, or other loved ones, to show your sympathy and support, letting them know their loved one is being remembered.
In Honor
Make a gift in honor of someone close to you by listing them as the Honoree when you make a gift to Monadnock Humane Society. A Tribute Card can be emailed or mailed to your Honoree, or other recipients, in recognition of your generous gift.
Naming Opportunities
We have a variety of space-naming opportunities listed below so that you, someone you know, a group of people, or a company can have the opportunity to become involved in this project.