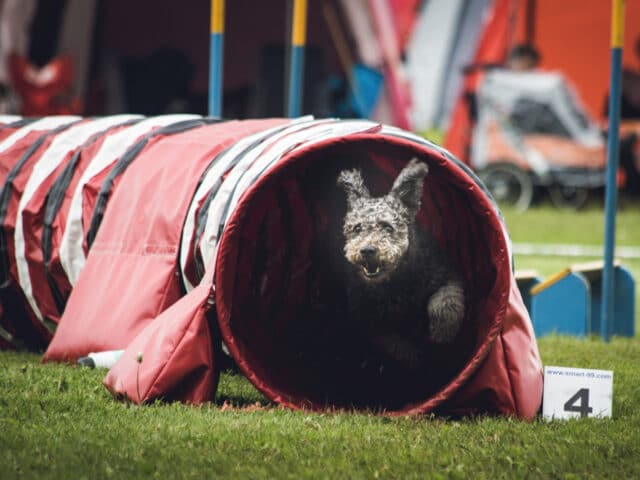 Come give agility a try!
This single-session class will introduce you and your dog to a few simple agility obstacles in a safe and fun manner. Your dog will give the A-frame, tunnels, jumps and a few other obstacles a try and show you how much fun agility can be.
This class is open to all friendly dogs and puppies as young as 4 months old.
Bring plenty of soft training treats, your dog on a leash, and comfortable shoes!
(Our) trainer was kind to doggies and owners…no matter how much or how little (our family) knew about dogs and training.
Thanks so very much for getting us started in a positive way.
Register for Agility Try It
Related Training