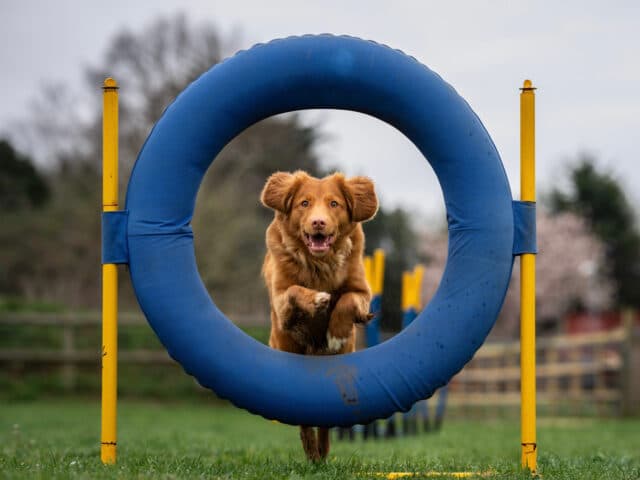 This is a hands-on, paws-on introduction to the fun and exciting sport of Dog Agility.
You do not need to aspire to become an agility competitor to enjoy this class. Is your dog a bit shy or lacking a bit of confidence? Agility is a fabulous way to build your dog's confidence and learn new skills.
You will teach your dog to jump, go through a tunnel, climb the A-Frame and other agility obstacles. Start learning basic handling and have fun!
This is an introduction to agility, all age humans are welcome. Open to dogs at least 6 months of age and who have some basic training by the start date of class.
(Our) trainer was kind to doggies and owners…no matter how much or how little (our family) knew about dogs and training.
Thanks so very much for getting us started in a positive way.
Register for Pre-Agility
Related Training