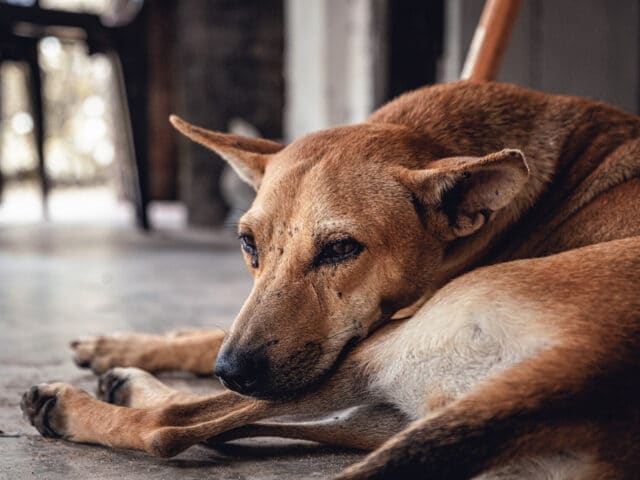 In the event of an emergency, MHS is designated as a pet-friendly shelter by the American Red Cross, NH West Chapter.
It is our goal to work closely with local fire departments, police departments, emergency services and DART (Disaster Animal Response Team) Teams. Please visit the NH DART Team website for more info.
It is important that you create an emergency plan for both your family and your animals. The needs of your pets are similar to that of humans and therefore they need to have their own emergency supply kit. The Department of Homeland Security has instituted The Ready Campaign to help people prepare, plan and stay informed during emergencies. In addition to family plans and kits, they have also put together a checklist for a Pet Emergency Supply Kit. Just as you do with your family's emergency supply kit, think first about the basics for survival, particularly food and water.
Pet Emergency Supply Kit
Food: Keep at least three days' worth of food in an airtight, waterproof container.
Water: Store at least three days' worth of water specifically for your pets, in addition to water you need for yourself and your family.
Medicines and medical records: Keep an extra supply of medicines your pet takes on a regular basis in a waterproof container.
First aid kit: Talk to your veterinarian about what is most appropriate for your pet's emergency medical needs. Most kits should include cotton bandage rolls, bandage tape and scissors; antibiotic ointment; flea and tick prevention; latex gloves, isopropyl alcohol and saline solution. Include a pet first aid reference book.
Collar with ID tag, harness or leash: Your pet should wear a collar with its rabies tag and identification at all times. Include a backup leash, collar and ID tag in your pet's emergency supply kit.
Important documents: Place copies of your pet's registration information, adoption papers, vaccination documents and medical records in a clean plastic bag or waterproof container and also add them to your kit.
Crate or other pet carrier: If you need to evacuate in an emergency situation take your pets and animals with you, provided that it is practical to do so.
Sanitation: Include pet litter and litter box if appropriate, newspapers, paper towels, plastic trash bags and household chlorine bleach to provide for your pet's sanitation needs. You can use bleach as a disinfectant (dilute nine parts water to one part bleach), or in an emergency you can also use it to purify water. Use 8 drops of regular household liquid bleach per gallon of water, stir well and let it stand for 30 minutes before use. Do not use scented or color safe bleaches or those with added cleaners.
A picture of you and your pet together: If you become separated from your pet during an emergency, a picture of you and your pet together will help you document ownership and allow others to assist you in identifying your pet. Include detailed information about species, breed, age, sex, color and distinguishing characteristics.
Familiar items: Put favorite toys, treats or bedding in your kit. Familiar items can help reduce stress for your pet.
24/7 Emergency Vets:
Concord, NH
VCA Capital Area Veterinary Emergency and Specialty
1 Intervale Road,
Concord, NH, 03301
603-227-1199
Manchester, NH
Veterinary Emergency Center of Manchester
2743 Brown Ave
Manchester NH, 03103
(603) 666 6677
Woburn, MA
Massachusetts Veterinary Referral Hospital
20 Cabot Road
Woburn, MA 01801
 781-932-5802
Deerfield, MA
Veterinary Emergency and Specialty Hospital
141 Greenfield Rd.
South Deerfield, MA, 01373
(413) 665-4911
Walpole, MA
Tufts Veterinary Emergency Treatment & Specialties
525 South Street,
Walpole, MA 02081
(508) 668-5454