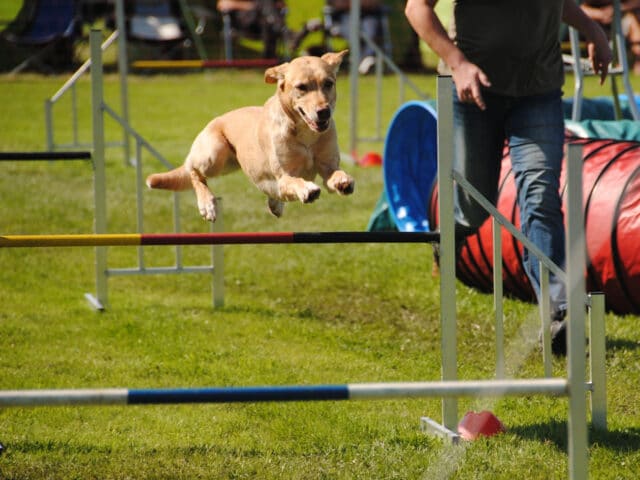 Full agility courses. Multiple runs.
For dogs currently competing in agility trials and those dogs preparing to compete. Teams should have completed at least Advanced Beginner Agility class.
Dates & Rates
Single Session: $20/dog
CATS Members: $14/dog
Blue Ribbon Rewards Members: $18/dog
(Our) trainer was kind to doggies and owners…no matter how much or how little (our family) knew about dogs and training.
Thanks so very much for getting us started in a positive way.
Register for Agility Run-Thrus
Related Training