Everyday Canine Essentials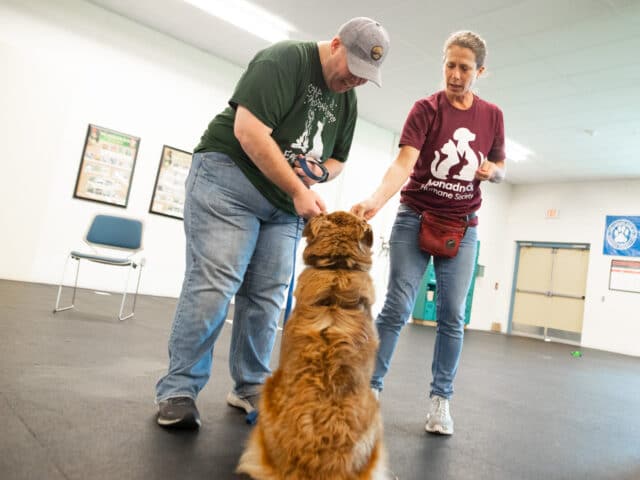 Everyday Canine Essentials (Level 1)
Level 1 – for dogs over 16 weeks of age without any prior training.
Everyday Canine Essentials will teach you how to teach your dog basic manners including Sit, Down, and Wait, as well as to get help problem-solving those behaviors your unruly dog may be practicing at home.
You and your dog will enjoy this class, specifically geared to get you started in training your dog.
This class is appropriate for dogs over 4 months of age without any training, or for dog with some training but not ready for Focused Fido. Some puppies coming out of Puppy Kindergarten need to continue working on the basics and Everyday Canine Essentials is the best class for them.
NOTE: First class will be an orientation without your dog. We find it extremely helpful to go over all the orientation material, answer questions and demonstrate a few things without the added distraction of your dog. Your dog will come with you to all classes starting at Week 2.
(Our) trainer was kind to doggies and owners…no matter how much or how little (our family) knew about dogs and training.
Thanks so very much for getting us started in a positive way.
Register for Everyday Canine Essentials
Related Training