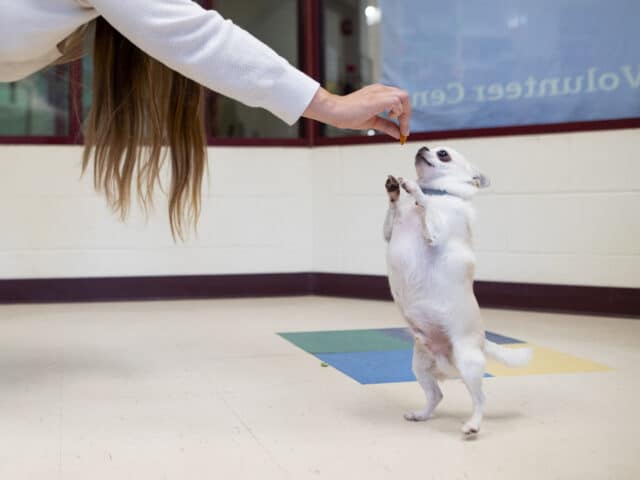 Puppy Kindergarten is designed for puppies 8-16 weeks of age.
Week 1 is an orientation with owners only. We have important information to share with you and have found that puppies can be a little bit distracting!
Start your puppy training off right. Learn about normal puppy behavior, house training, puppy teething, and nipping. Learn about appropriate play, how to prevent undesirable behaviors, and how to promote good behavior.
Start teaching your puppy to Sit, Down, Stay, Come and Leave-It. All puppy classes include structured playtime.
NOTE: Week 1 of Puppy Kindergarten will be an orientation without your puppy. We find it extremely helpful to go over all the orientation material, answer questions and demonstrate a few training tips without the added distraction of your puppy. Your puppy will come with you to all classes beginning with Week 2 of the program.
Our instructors were knowledgeable and encouraging.
A very positive experience for me and my dog.
Register for Puppy Kindergarten
Related Training