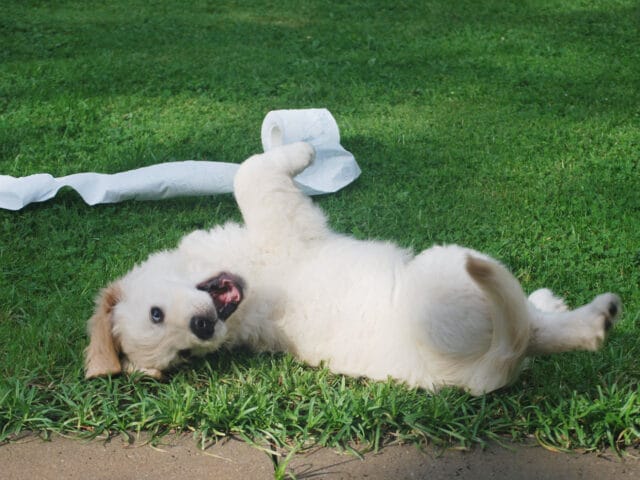 Behavior issues are a common reason for owners surrendering their pets.  Even the best pet may exhibit some less than desirable behaviors.
Our primary goal is to keep animals in their homes whenever possible. Monadnock Humane Society has experienced and professional staff for humane solutions of problem pet behavior.
Animals Adopted from MHS
If you are experiencing a behavioral issue with an animal adopted from MHS, need support, or have behavioral questions.
Animals Not Adopted from MHS
Dog Training Classes
Most unruly behavior can be significantly reduced through obedience training. We offer the largest selection of Puppy and Basic training classes in the area. These classes are taught by experienced trainers and teachers who are here to help you with your canine companion. Adolescent dogs without any training can have a wide-assortment of issues. Some beginner training options at the MHS Training Center include:
Puppy Kindergarten: This class helps owners appropriately train and manage their puppies to develop into well-socialized and well-trained companions.  For puppies 8-16 weeks of age.
Everyday Canine Essentials: This group class helps you learn to train your dog to sit, down, wait and manage some problem behaviors you may be experiencing.  For dogs of all ages starting at 4 months.
Private Lessons: One-on-one training with one of our experienced professional trainers. Contact Training@humanecommunity.org for more information.
Cats
For cat owners experiencing behavior issues, we recommend contacting your vet as often behavior issues can be signs of an underlying medical condition.  You may also contact our Feline Coordinator, Ashley Okola at ashleyo@humanecommunity.org or 603-352-9011 x213.
Additionally, the ASPCA (American Society for the Prevention of Cruelty to Animals) has a website created by a nationally recognized team of animal behaviorists – The Virtual Behaviorist.
For dog owners experiencing more serious behavior issues such as aggression towards people and other dogs, severe anxiety, resource-guarding, and other problematic behaviors, a private consultation will be most-likely recommended. Contact us at training@humanecommunity.org or contact the MHS Training Center 603-352-9011 x206 for more information. We can help you determine a good plan of action either through training classes, private lessons or refer you to someone who can offer in-home training and behavior help.
(Our) trainer was kind to doggies and owners…no matter how much or how little (our family) knew about dogs and training.
Thanks so very much for getting us started in a positive way.